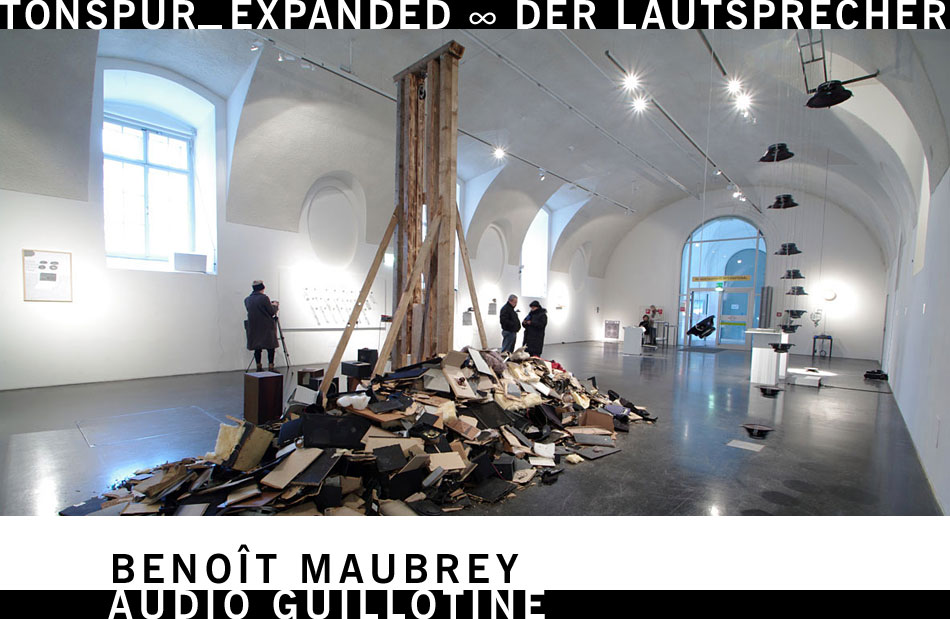 Benoît Maubrey
* 1952 in Washington, USA/F

Artist in Residence at quartier21/MQ



AUDIO GUILLOTINE


1989/2010, interactive kinetic sound scupture

Dreimal täglich wird das über vier Meter hohe Objekt Lautsprecher 'köpfen'. Zuvor jedoch ist der Ausstellungsbesucher aufgefordert eigene Texte, Worte, Geräusche aufzunehmen. Diese werden später über einen Lautsprecher abgespielt, der dann sogleich durch die Guillotine zerstört wird.
The over four metre high object beheads speakers three times per day. Before it does so visitors to the exhibition are invited to record their own texts, words and sounds. These recordings are subsequently played back on a speaker — as it is destroyed by the guillotine.