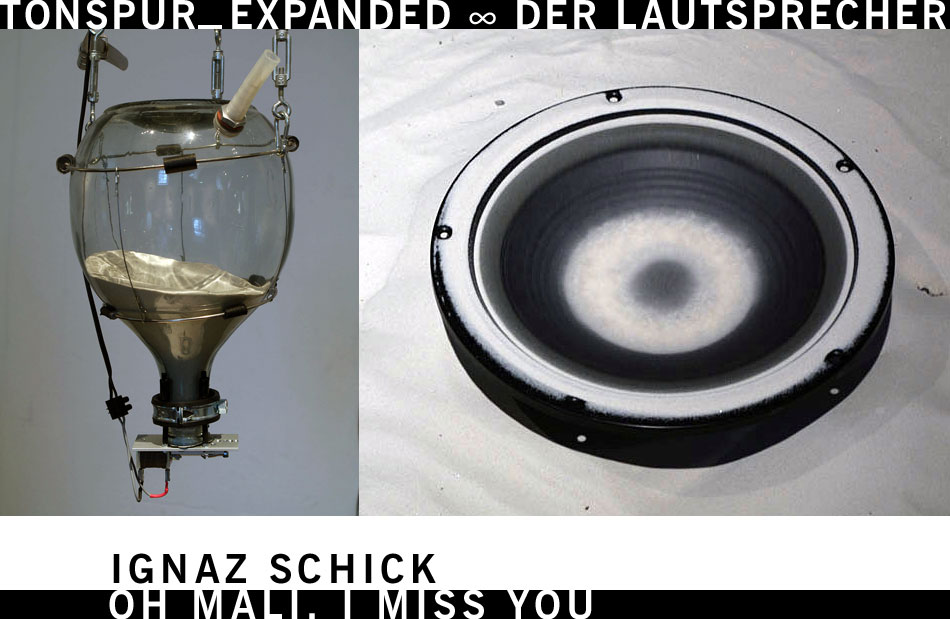 Ignaz Schick
* 1972 in Trostberg, Germany



Oh Mali, I miss you


2006/2010, mixed media installation

Auf einen großen, am Boden liegenden Basslautsprecher rieselt Sand, bis von diesem nichts mehr zu sehen ist. Allerdings versetzen die tiefen Infraschallwellen den Sandhügel weiterhin sichtbar in eine wabbernde Bewegung.



Sand trickles onto a large bass speaker lying on the ground until there is nothing more to be seen of the speaker, while the deep ultrasonic sound waves create a largely visible undulating movement in the growing mound of sound.