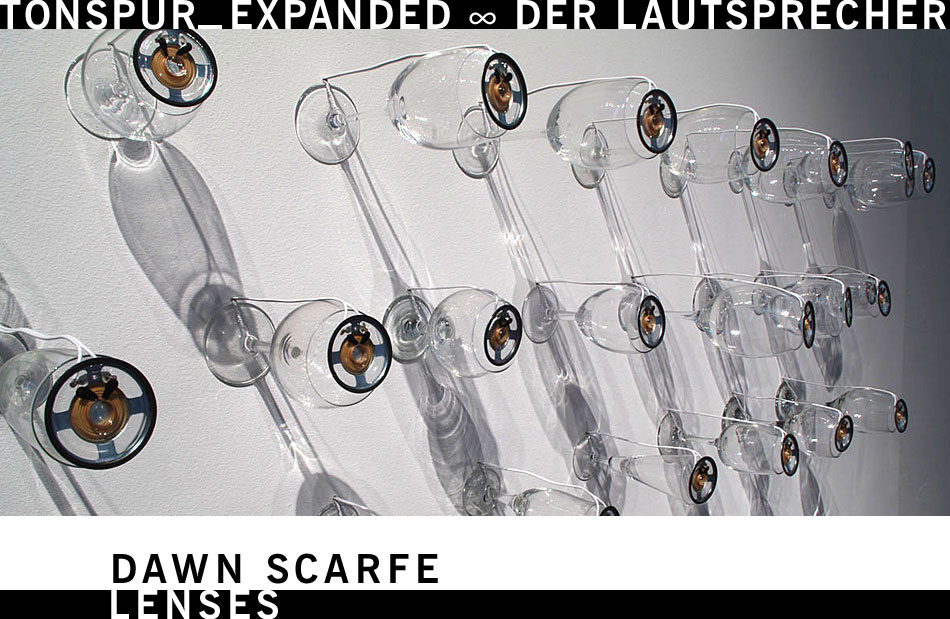 Dawn Scarfe
* 1980 in Darlington, Great Britain



Lenses


2008, sound installation

Für diese Arbeit mit Weingläsern ließ sich die Künstlerin von dem Naturwissenschaftler Robert Hooke [1635–1703] inspirieren. Er demonstrierte mit Klang physikalische Gesetzmäßigkeiten. In Anlehnung daran erforscht die Installation die Beziehung zwischen einem Gegenstand und seinem Klang.



This work with wine glasses was inspired by the natural philosopher Robert Hooke [1635–1703]. He demonstrated laws of physics using sound. The installation 'Lenses' explores the relationship between an object and its sound.